Michael M. Kennedy
Michael brings in excess of 30 years of commercial finance experience from the banking industry, having worked for several major regional banking organizations. Over his career Michael has held management positions of increasing levels of responsibility from business development officer, team leader, district head of corporate banking, district credit executive, and regional manager of community development lending.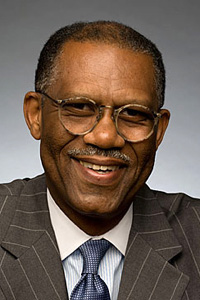 During his career Michael has originated or participated in finance transactions that range from providing senior or refinancing debt to multibillion dollar organizations to senior debt financing for community development organization. These transactions would include finding creative solutions for refinancing existing debt on more favorable terms, initiating new project financing to match revenue streams, identifying more favorable debt instruments that include industrial revenue bonds, tax exempt bonds for non profits, business acquisition financing and tax credit financing for projects in low to moderate income tracts.
In addition to Michael's vast experience in product delivery, he has significant analytical skills from his underwriting and management of underwriters. This experience has given him the ability to identify the salient points of a business transaction and to make recommendations. He can engage owners and management at all levels of the company regarding the strengths and weaknesses of a particular transaction. Additionally, he can speak to the credit providers in terms that are easily understood. He has combined his knowledge of credit markets and risk management to build successful relationship throughout his career.
He is a graduate of the University of Dayton's Masters of Business Administration program and a graduate of The Ohio State University, college of Business Administration.